Lisa Menichino Oral History One Pager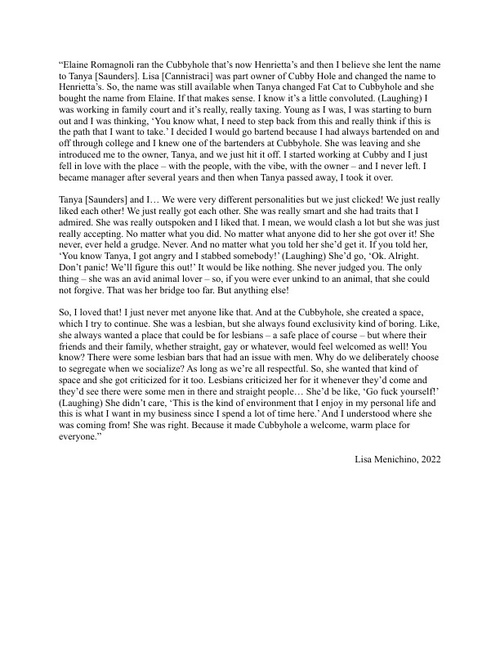 View PDF
Genre
Oral Histories
Media Format
application/pdf
Size
612p x 792p
Dates
Subject
Collection
Rights Note
Ingested into the TFI Digital Archive through a partnership between The Feminist Institute and Addresses Project, 2022.
Credit Line
Courtesy of Gwen Shockey.
Copyright Status
In Copyright
This oral history is from the Addresses Project which investigates lesbian and queer space and memory in New York City from the early 1900s to the present day through map-making, oral history interviews, ephemera and portraiture. The following conversation was recorded on February 1, 2020 at 11am in Lisa's apartment in New York, NY.
Loading historical events
---
Loading digital exhibitions
---