Supersisters partial printing proof (5-8, 14-17)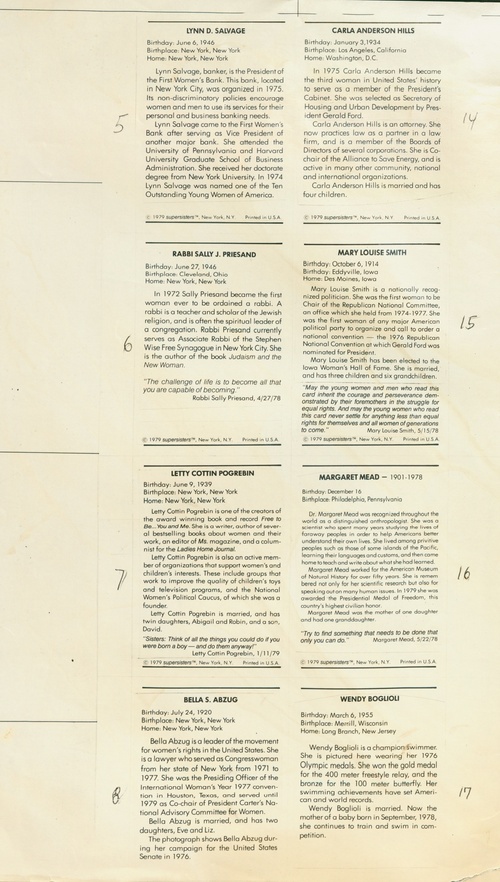 Genre
Posters
Media Format
image/jpeg
Size
4778p x 8433p
Dates
Subject
Creator
Collection
Rights Note
Digitized as part of a partnership between The Feminist Institute and supersisters.
Credit Line
Courtesy of supersisters™
Copyright Status
In Copyright
This is a partial supersisters poster proof that features the biographies of Lynn D. Salvage, Rabbi Sally J. Priesand, Letty Cottin Pobregrin, Bella S. Abzug, Carla Anderson Hills, Mary Louise Smith, Margaret Mead, and Wendy Boglioli. All supersisters cards were printed as posters and cut to order.