Three reviews of A.I.R. Gallery's first season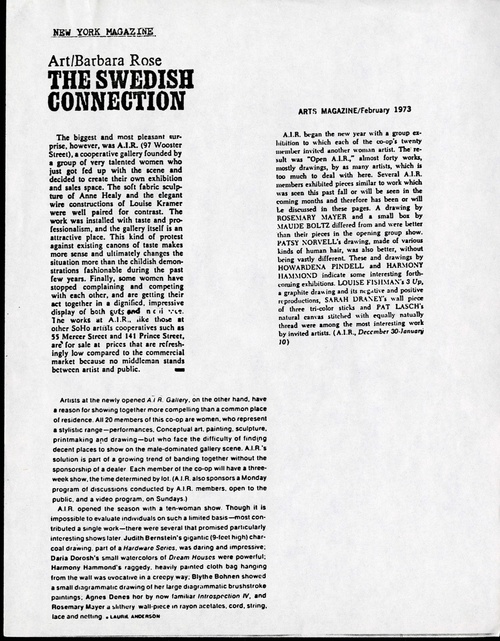 Genre
Clippings
Media Format
image/jpeg
Size
5138p x 6581p
Dates
Subject
Collection
Rights Note
Digitized as part of a partnership between A.I.R. Gallery and The Feminist Institute, 2022.
Credit Line
Courtesy of A.I.R. Gallery and New York University.
Copyright Status
In Copyright
This image features reviews that were written about A.I.R. Gallery's first season, which ran from 1972 to 1973, and about its 1973–74 group show. Barbara Rose, a critic, and historian, wrote for
New York Magazine,
an unknown reviewer wrote for Arts Magazine, and Laurie Anderson wrote for an unknown publication.
Loading digital exhibitions
---