Postcard for Stephanie Bernheim exhibition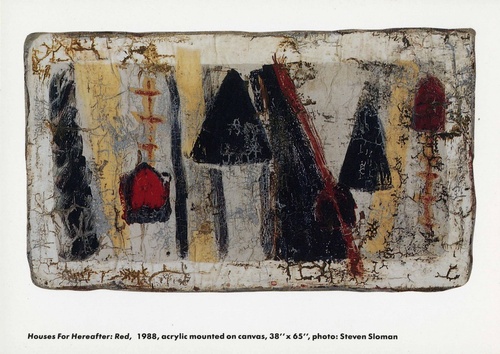 Genre
Postcards
Media Format
image/jpeg
Size
3489p x 2468p
Dates
Subject
Creator
Collection
Rights Note
Digitized as part of a partnership between A.I.R. Gallery and The Feminist Institute, 2022.
Credit Line
Courtesy of A.I.R. Gallery and New York University.
Copyright Status
In Copyright
This postcard announces Stephanie Bernheim's solo exhibition,
Houses for Hereafter
, hosted at A.I.R. Gallery from February 20 to March 10, 1990.
Loading digital exhibitions
---