Letter from the New York State Council on the Arts to Agnes Denes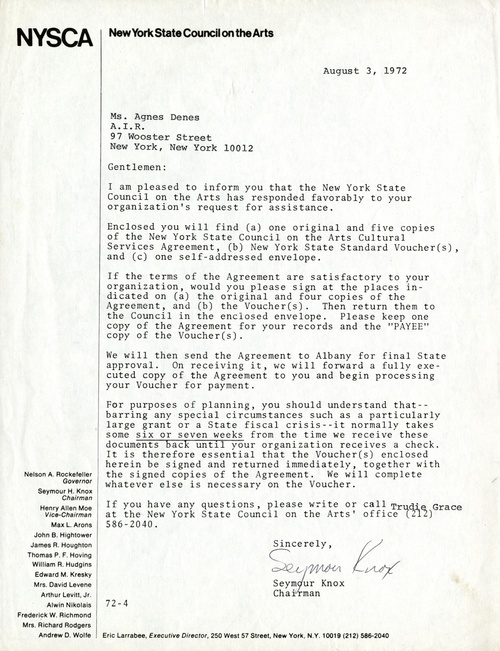 Genre
Correspondence 
Media Format
image/jpeg
Size
5006p x 6516p
Dates
Subject
Collection
Rights Note
Digitized as part of a partnership between A.I.R. Gallery and The Feminist Institute, 2022.
Credit Line
Courtesy of A.I.R. Gallery and New York University.
Copyright Status
In Copyright
On August 3, 1972, Chairman of the New York State Council on the Arts (NYSCA) Seymour Knox wrote a letter to inform A.I.R. that it had been approved for a grant from the council. The letter was mailed to Agnes Denes, a founding member of A.I.R. Knox addressed A.I.R. as a group of "gentlemen," showing a clear gender bias in NYSCA's dealings with contemporary art institutions.
Loading digital exhibitions
---