Exhibition flyer, "Works on Paper: Women Artists"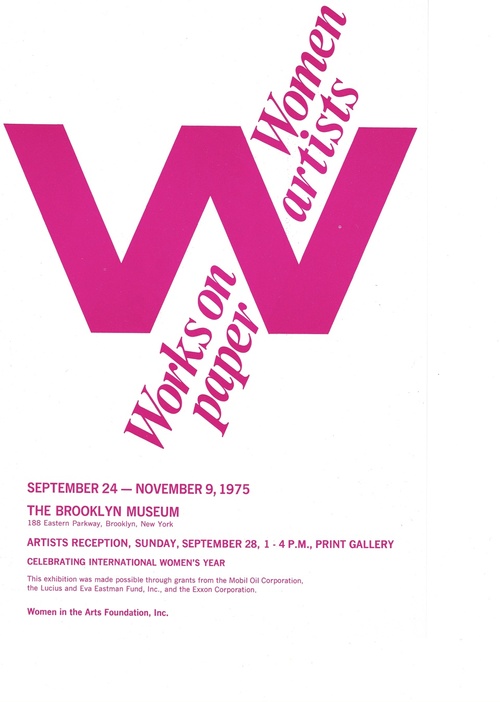 Genre
Flyers
Media Format
image/jpeg
Size
6770p x 9500p
Dates
Subject
Creator
Collection
Rights Note
Copyright held by Brooklyn Museum and the Women in the Arts Foundation.
Credit Line
Image courtesy of the Estate of Phyllis Krim. Digitized by Emilie Trice, curator of the Phyllis Krim Estate. Published with permission from Brooklyn Museum and WIA.
Copyright Status
In Copyright
This exhibition flyer is for "Works on Paper: Women Artists," held at the Brooklyn Museum in Brooklyn, NY, from Sept. 24 to Nov. 9, 1975. The show featured the artwork of Phyllis Krim and Alice Neel, among 142 other women artists.
Loading historical events
---
Loading digital exhibitions
---