Photograph of "A Composite Portrait: A.I.R. and the Women's Art Movement Exhibition"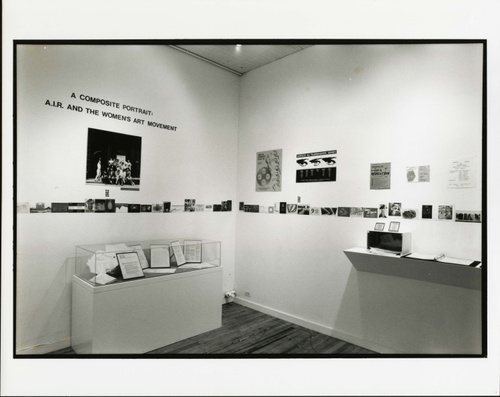 Genre
Photographs
Media Format
image/jpeg
Size
5992p x 4763p
Dates
Subject
Creator
Collection
Rights Note
Digitized as part of a partnership between A.I.R. Gallery and The Feminist Institute, 2022.
Credit Line
Courtesy of A.I.R. Gallery and New York University.
Copyright Status
In Copyright
Artist, educator, activist, and co-founder of A.I.R. Daria Dorosh and Bob Gervais photographed this installation image of the exhibition at 40 Wooster Street.
A Composite Portrait
sketched the history of the gallery from a variety of angles.
Loading digital exhibitions
---