Lisa Cannistraci at Henrietta Hudson, West Village, New York, NY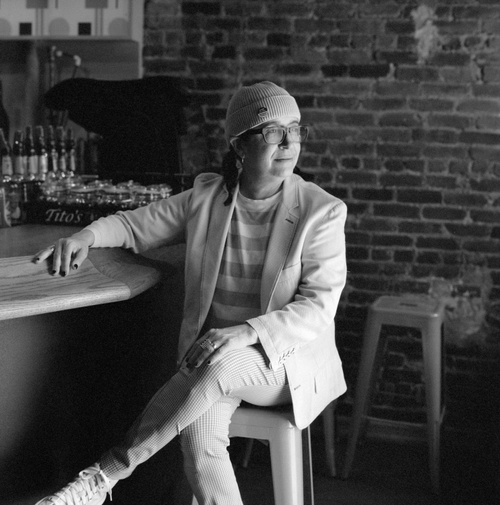 Genre
Photographs
Media Format
image/jpeg
Size
2971p x 3000p
Dates
Subject
Creator
Collection
Rights Note
Ingested into the TFI Digital Archive through a partnership between The Feminist Institute and Addresses Project, 2022.
Credit Line
Courtesy of Riya Lerner.
Copyright Status
In Copyright
This photo is from the Addresses Project which investigates lesbian + queer space and memory in New York City from the early 1900s to the present day through map-making, oral history interviews, ephemera and portraiture.
Lisa Cannistraci is the owner of Henrietta Hudson, a queer and lesbian bar in New York City (https://clavichord-flugelhorn-k9zm.squarespace.com/memory/lisa-cannistraci).