"WAC IS HERE, SOME ARE QUEER"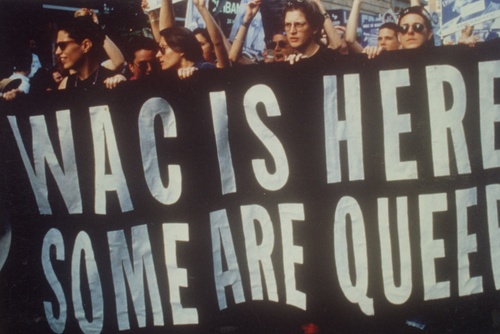 Genre
Photographs
Media Format
image/jpeg
Size
3544p x 2364p
Dates
Subject
Creator
Collection
Rights Note
Copyright held by the Estate of Mary Beth Edelson; preserved through a partnership with The Feminist Institute.
Credit Line
Image courtesy of the Estate of Mary Beth Edelson and David Lewis Gallery.
Copyright Status
In Copyright
This is a scan of a photo from the Women's Action Coalition at the 1992 New York City Pride March.