Dinner in honor of Louise Bourgeois and Ana Mendieta held by Mary Beth Edelson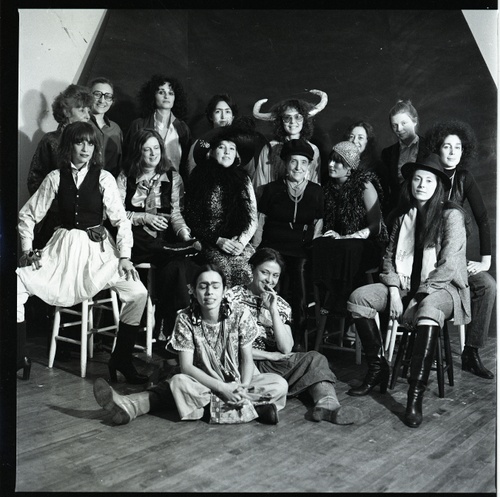 Genre
Photographs
Media Format
image/jpeg
Size
5409p x 5379p
Dates
Subject
Collection
Rights Note
Copyright held by the Estate of Mary Beth Edelson; preserved through a partnership with The Feminist Institute.
Credit Line
Image courtesy of the Estate of Mary Beth Edelson and David Lewis Gallery.
Copyright Status
In Copyright
This is a photo of the group at the dinner in honor of Louise Bourgeois and Ana Mendieta held by Mary Beth Edelson at her Soho loft. Guests included Michelle Stuart, Joyce Kozloff, Hannah Wilke, Judith Bernstein, Anne Sharp, Susan Copper, Edit D'Ak, Barbara Moore, Patricia Hamilton, Phyllis Krim, Barbara Zucker, Poppy Johnson, Marcia Resnick, and Gloria MacDonald.