A.I.R. Gallery members at 97 Wooster Street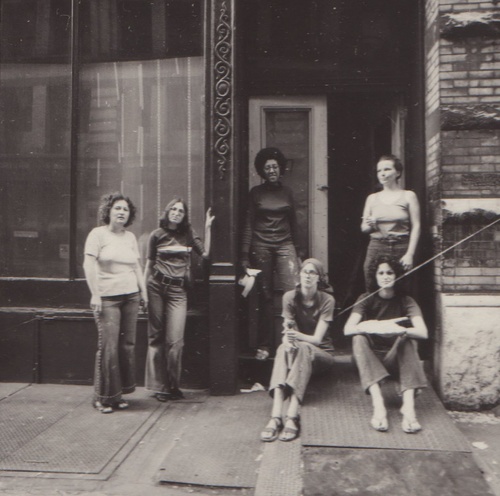 Genre
Photographs
Media Format
image/jpeg
Size
1274p x 1264p
Dates
Subject
Creator
Collection
Rights Note
Digitized as part of a partnership between A.I.R. Gallery and The Feminist Institute, 2022.
Credit Line
Courtesy of A.I.R. Gallery and New York University.
Copyright Status
In Copyright
This image features six founding members of A.I.R. Gallery in front of the gallery's first space at 97 Wooster Street. Pictured from left to right, the members standing are Loretta Dunkelman, Dotty Attie, Howardena Pindell, and Anne Healy. The seated members are Nancy Kitchel and Judith Bernstein. 
Loading historical events
---
Loading digital exhibitions
---