Founding Members of A.I.R. Gallery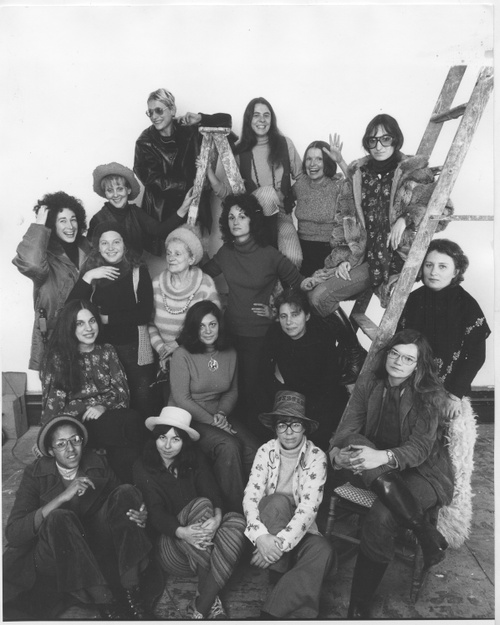 Genre
Photographs
Media Format
image/jpeg
Size
2392p x 2991p
Dates
Subject
Creator
Collection
Rights Note
Digitized as part of a partnership between A.I.R. Gallery and The Feminist Institute, 2022.
Credit Line
Courtesy of A.I.R. Gallery and New York University.
Copyright Status
In Copyright
This photograph, taken by David Attie in 1974, depicts the members of A.I.R. Gallery in Daria Dorosh's loft at 370 Broadway. Pictured in the bottom row, from left to right, are Howardena Pindell, Daria Dorosh, Maude Boltz, and Rosemary Mayer; in the second row: Mary Grigoriadis, Agnes Denes, Louise Kramer, and Loretta Dunkelman; in the third row: Barbara Zucker (slightly behind), Patsy Norvell, Sari Dienes, Judith Bernstein, and Dotty Attie (on the ladder); and in the fourth row: Laurace James, Nancy Spero, Pat Lasch, and Anne Healy.
Loading digital exhibitions
---